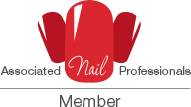 Tuesday
11:00 am
-
-
07:00 pm
Wednesday
11:00 am
-
-
07:00 pm
Thursday
11:00 am
-
-
07:00 pm
Friday
11:00 am
-
-
07:00 pm
Saturday
10:00 am
-
-
04:00 pm
Please book online or call 734-931-0491 to make an appointment. Please leave a voicemail or text and I will get back to you as soon as possible.
Cancellations/No-shows
Due to a large number of no-shows / cancellations I have had to introduce a cancellation policy. When booking online, all new clients will be required to enter their credit card number and will pay 50% of the cost of the service if they cancel with less than 48 hours notice.
Clients can cancel appointments online, or call the salon, or by leaving a voicemail or text if out of salon hours. As a courtesy, I will send out a reminder text 48 hours before your appointment.
I understand emergencies come up and considerations can be made on a case by case basis.
Late Arrivals
I ask clients to call me if they will be late arriving for their scheduled appointment.
If I have not been able to contact a client 15 minutes into their appointment, the client will be considered a "no show" and their spot may be reopened and made available for clients wanting to book.
Clients who arrive late for their appointments may have their services adjusted to fit the remaining time. If this happens, the full cost of the service will still apply.

No Shows
If a client does not show up for their scheduled appointments, they will pay 50% of the service cost and will no longer be able to rebook with me after 2 occurrences.
Service Refunds
Nails by Jennifer does not offer monetary refunds on services rendered.

I do have a 5-day policy in place on services in which a client can come back and have corrections made or receive salon credit on technical errors.
Product Returns
Product refunds will only be given for defective or damaged products.
Thank you for observing these policies and I look forward to serving you!